Deuteronomy 20:1 When you go into war against your enemies and see horses and and chariots and an army greater than yours, do not be afraid of them, because the Lord your God, who brought you up out of Egypt will be with you
My entire life the universe has always seemed to respond to me. Perhaps it is my perception, or perhaps I am more sensitive to the subtle nature of that energy. I cannot begin to explain it, so instead I offer reference.
Near midnight on Friday February 26, 2010, I made the following public announcement: "I command the Pacific Ocean to pull back past the island of Santa Catalina. Hold there for five hours and drive home with a force great enough to wipe Southern California off the face of this earth!" Shortly thereafter on the early morning of Saturday February 27 2010, a magnitude 8.8 earthquake hit twenty-two miles off the coast of Chile with a force so great, it moved the capitol of Chile nearly a foot to the south. Thee tsunamis followed which drowned the Chilean coast. The fact that Santa Catalina Island is twenty-two miles off the coast of California is no coincidence (C) ACE 2012
On Good Friday the same year I made the following command: "Mother Earth shake your ground as if it were water; until the cliffs of San Pedro crumble into the ocean and the sands in the desert turn into quicksand" On Easter Sunday a magnitude 7.2 earthquake hit forty miles south of the US border with Mexico. Residents of Phoenix Arizona and Calexico Mexico said that it felt as if they were on a canoe in the middle of the ocean, while San Diego residents claimed they could see the ground shifting from left to right (C) ACE 2012
Publication date October 4, 2012: The lord my G-D will avenge me for the injustices done to me. The all powerful G-D that rules this universe will bring Rheinswine to his knees by damaging his buildings beyond repair, which will send him into bankruptcy. Mother Earth hear me now, the time is upon us, upset your oceans, anger your skies, flood your rivers... and burn fire that nothing can extinguish Show Rheinswine, his brethren, and all who support them how insignificant they really are. If this i what they want, then so be it, this is what they shall have. With the power of G-D and by the force of G-D's gravity, the strength of the Angelic Army and the destructive force of Mother Nature. We stand united, as one collective body, driving forward with the all mighty power of G-D behind us; with Lucifer standing three feet in front of me and an army of Angels standing three feet behind me. This is War! (C) ACE 2012
These are some images taken after hurricane Sandy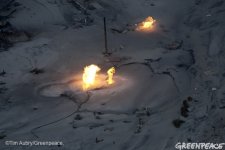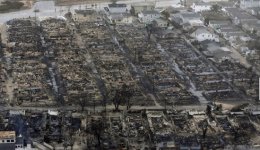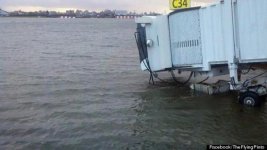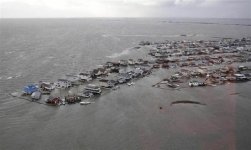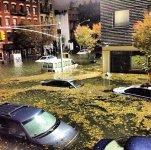 [*]damaging his buildings beyond repair
[*]upset your oceans, anger your skies, flood your rivers
[*]burn fire that nothing can extinguish
[*]Show Rheinswine, his brethren, and all who support them how insignificant they really are

I had been pushed beyond my breaking point. My depth of calamity and degree of anger was overwhelming because for four years I was being raped and all the while I was screaming for help, yet no one acknowledged me. Instead, I was exploited by the media, my tragedy was used for making obscene profits and I was symbolically crucified by society for making an attempt to fight back in self-defense. It was an unfortunate circumstance that they NY POST ridiculed with unforgivable mockery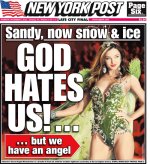 Prior to hurricane Sandy I issued the following statement in a press release dated October 16, 2012
G-D is the only reason I am alive and fighting for our existence against the BEAST which is trying to consume the Human Race all the while, hiding covertly, as wolves in sheeps clothing, leading the flock down a rocky ridge of which, none will be able to climb up from.

The need for urgency is because one, two maybe three more steps, and the human race will be balancing itself on the edge of a flooded quarry and then, it will not be matter of if, but only when, the tender hooves of G-D's lamb lose its footing on the slippery slanted rocks of the Quarry; at which point nothing will save us from THE BEAST called FREEMASONRY.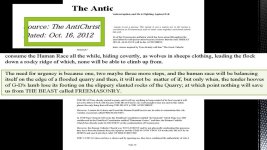 Prophecy is not always obvious or entirely literal. However
Just as I warned, nothing saved us from the beast because 20 innocent children died for absolutely no reason on the morning of December 14, 2012.
I knew it would happen in December and I knew it would occur a week before Christmas, which I communicated to someone in a text message. However, I honestly believed the Pope would do his job and I had faith that whatever was going to happen, was going to involve the Pope enforcing the Pontifical Constitution of Pope Clement XII entitled "In Eminenti"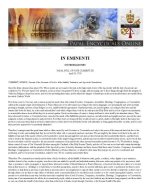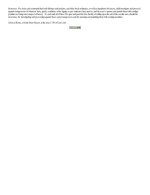 Two days before the Vatican announced his resignation, I issued this statement in a press release dated February 8, 2013
On 10/16/2012 Alejandro issued a Press Release that gave the Holy See of the Vatican a grave message that warned Pope Benedict XVI that the lives of innocent children were in mortal danger. The Vatican was given a deadline, which Alejandro described would be met when "God's Lamb perish in a flooded quarry" at which point he said "nothing will save us from the beast known as Freemasonry."

On November 7, 2012 that deadline was met when a family of children lost their lives in a rock quarry during a 7.4 magnitude earthquake in Guatemala and just as Alejandro warned, on December 14, 2012 twenty innocent children were gunned down at a private Catholic school in Connecticut by a "Manchurian Candidate" using a police-issued firearm.

A number of conspiracy theories have popped up since the massacre at Sandy Hook Elementary and the American public must be made aware that the only conspiracy was the one planned by the Freemason Fraternal Alliance. Only they know the true details surrounding those events. Ultimately, twenty children still lost their lives and their blood will forever drip from the secular cloth of the Catholic Church because the Vatican made the decision to ignore God's message.
According to Dr. Miravalle "The prophet's message is sweet to the taste, yet bitter to the stomach"