This was started in another thread and I thought it deserves its own thread.
The original thread is here:
https://unhypnotize.com/debates/900...r-thomas-townsend-brown-ttb-6.html#post101517
Just in case someone finds this thread and wants to read more on TTB.
Some similarities I've noticed so far:
1) Last name of Emmett is Brown.
2) It is said some people called Thomas Townsend Brown
Doc Brown
even though he did not have his doctorate degree.
3) Linda Brown's (Daughter of Thomas Townsend Brown) book "The good-Bye Man" cover pictures a NYC token coin which has a larger
"Y"
in the center shaped exactly like the
flux capacitor
from the "Back to the Future" movies.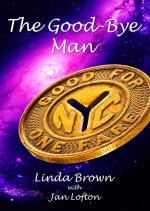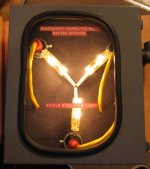 When I find more I will post them and I hope that others will post on this thread with more similarities of the
two Brown's
.